Air mattresses are the go to option for individuals looking for a quick bedding solution. Not only are they cheaper than conventional mattresses, the option to inflate/deflate them makes them incredibly versatile and easy to carry around. 
However, air mattresses have a notorious image for being uncomfortable. Since there is nothing but air supporting the entire structure, prolonged usage can lead to deflation in certain areas. This means a lack of consistent support for your spine.  
Here are 5 tips for sleeping on an air mattress that will enhance your sleep quality.
Tips for a Comfortable Sleep
With advancement in air mattress technology, these mattresses have become quite comfortable. While many believe that long term usage of an air mattress is bad for your back or isn't comfortable, the tips given below will ensure that you get a better night's sleep without getting your back sore the next day. 
1. Get the Right Air Bed
Modern air mattresses come with plenty of bells and whistles. There's low-quality affordable options and then there are XL sized kings. When purchasing an air mattress, make sure to try it in person instead of just going by someone's reviews. Check whether or not the model is designed for daily use, warranty period and other features like night lights, automatic inflators, etc. 
2. A Quality Pillow & Mattress Topper is your Best Friend
Unlike a conventional bed where you lay down flat, an air mattress's surface will mold itself into the shape of your body when you lay on it. Even though this feeling might be quite good, you will end up getting neck pain the next morning if you sleep without a pillow.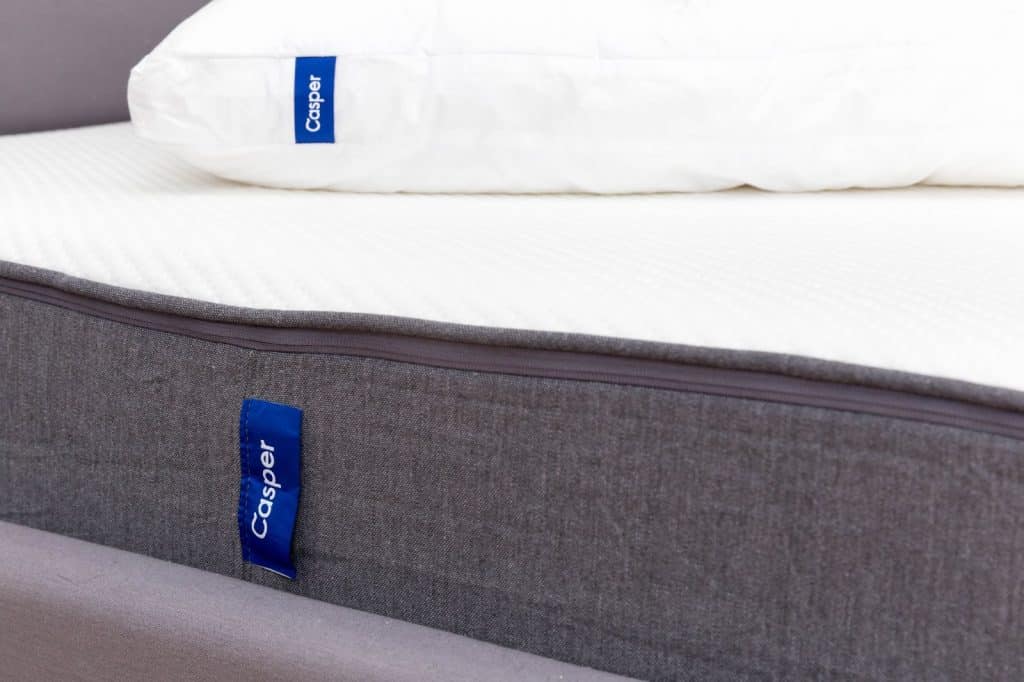 Furthermore, air mattresses typically let out some air overnight, making the area underneath a little colder. A memory foam pillow will keep your head warm and insulated while simultaneously providing additional cushioning. 
Other options include purchasing a topper or simply layering your mattress with a few blankets stacked on top of each other. Mattress toppers make the surface quite firm and your body won't be too arched while sleeping. 
3. Get Your Bedding in Order 
Aside from the external factors, there are various psychological factors too which affect our sleep. Thus, it is highly imperative that you sleep in a cozy environment where you feel comfortable. Invest in things like a quality comforter, soft sheets or a blanket if it's too cold. 
Air mattresses are quite lightweight and can be moved around easily. If you do not want any tussle or involuntary shaking to come in the way of your sleep, always place your air mattress against a wall and ensure that it rests on a soft & secure surface. 
Some mattresses come with an anti-slide bottom to prevent any movement, if this is not the case, you can place an object like a chair against the end which is not in contact with the wall. When indoors, you can place your bed on a rug which covers the entire bottom surface. Once you have laid a strong foundation, you are all set for a good night's sleep. 
Bear in mind that you shouldn't use an electric blanket on an air mattress.
4. Keep Your Air Mattress Clean
There is nothing worse than trying to sleep on a dirty air mattress, as your mind will keep wondering to what has caused the dirt. Although cleaning an air mattress may seem daunting, it's actually not that hard. You can read our full guide to cleaning an air mattress.
5. Keep Your Air Mattress Filled Up
The amount of air in your mattress is correlated with how comfortable it feels. Too much air can cause an inflatable mattress to become firm, too little will lead it to droop. Thus, we recommend that you check the bed for sagging and monitor the pressure level on a daily basis. Inflate/deflate until you get it just right. 
Cheaper mattresses do not retain air for a long period of time. Thus, pick one with quality materials and good air retention.
Keep in mind: Always keep pets away from an air mattress. Sharp nails, or even pointed objects can puncture the surface causing it to deflate quickly. 
Read also: Can you over inflate an air mattress? Spoiler – yes you can!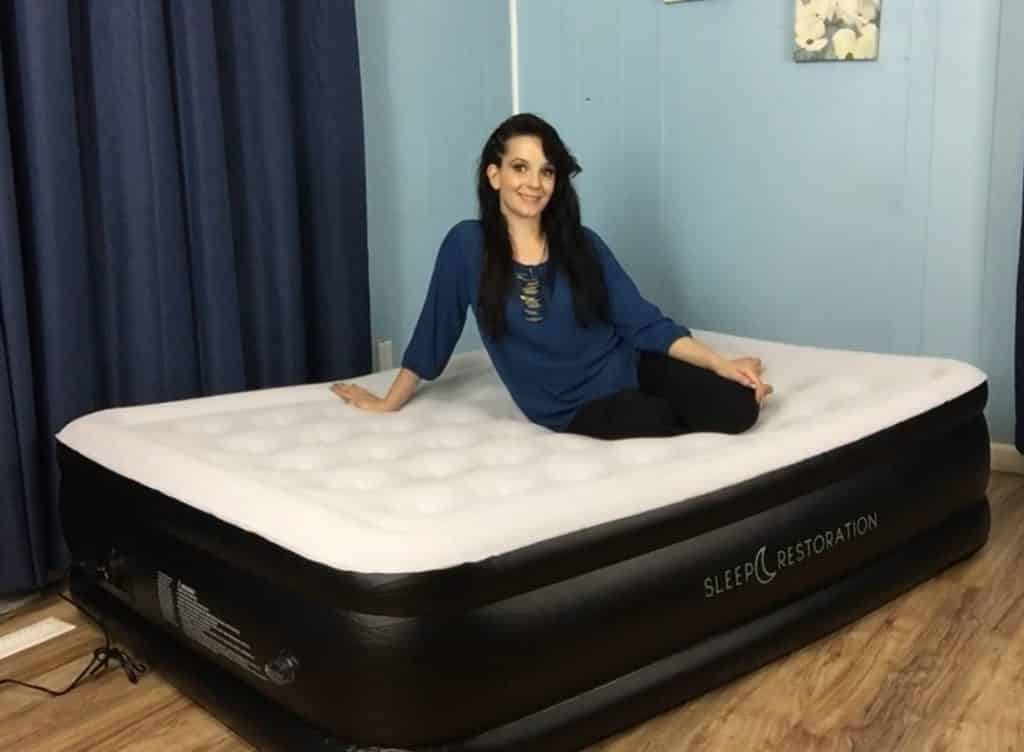 Sleeping on an Air Mattress Long Term: Should you do it?
That was a wrap of all the tips that will help you sleep on an air mattress, but should you even do it? 
Sleeping on a properly inflated air mattress is totally fine if you get the firmness right. If you take good care of your mattress, then these air beds can last for a long time. Unlike other options where you start seeing concave cavities where extra pressure was exerted, an air bed can be sprung back to its shape as soon as you top it with some air. 
| | |
| --- | --- |
| Advantages | Disadvantages  |
| Affordable  | You will have to pump it with air, almost daily.  |
| Highly versatile and portable, ideal for those who travel often | Does not provide good insulation in cold weather  |
| Can be stored in a compact space once you deflate it | Poor motion transfer and weight distribution  |
| Firmness level can be adjusted to your liking | Air mattresses can be quite noisy  |
Tips for First-time Buyers
Quality of your mattress is what will ultimately define how well you sleep on it. Here are some factors that you must take into consideration when buying an air mattress: 
Size: The larger the better will not be true in case of an air mattress since you do not want to leave too much area empty while you sink at the center of your mattress. Always go for a size that JUST FITS your requirements. For one person; you can go for a twin, and if you expect more people then you can purchase a queen sized mattress or push two single beds together. 
Use Case: Will you be placing it primarily on a hardwood floor or you are looking for a bedding option when you're out camping? There are mattresses which are specially designed for camping and outdoor placement. 
Rise Height: Thinner beds are ideal for when you are out and need to relocate quite often. The minimum rise height you should consider is 8-10 inches whereas the maximum can go upto 22 inches. 
Seller Warranty: Air mattresses are quite vulnerable to wear and tear down the line, so some backing by a trusted seller is always a relief.
With that said, we put an end to this blog post. Hope you find the perfect air mattress and your sleep finds you!