If you are in the market for a new bed, you should consider the benefits of sleeping on a charpai.
The benefits of sleeping on a charpai include:
perfect level of support
cool body temperature overnight
helps overcome insomnia
greater sleep quality
feel refreshed in the morning
Read on for a full list of benefits and an explanation of why sleeping on a charpai is so beneficial.
What is a charpai?
A charpai is an Indian or South Asian cot bed made out of rope and wood, which has been used for centuries by people all over India. Other names are charpaya, charpoy, khat and manji. It's also known as "bedding on floor" or "string bed".
A charpai is a handwoven bed with wooden legs and a frame on which the rope is tied. The ropes interlock to create a comfortable surface on which to sleep.
It's usually placed next to a wall with cushions at one end for sitting at while eating dinner or watching television. The other end will be covered with blankets and sheets that can be pulled down when it's time to sleep.
In this way, a charpai is a versatile piece of furniture which can easily be used in a studio set up. It also makes a fantastic bed for a teenager as they are able to make better use of space in their rooms with this type of bed.
Charpais are much cheaper than beds, costing around $500-$1000 and you don't need a costly mattress to go on it.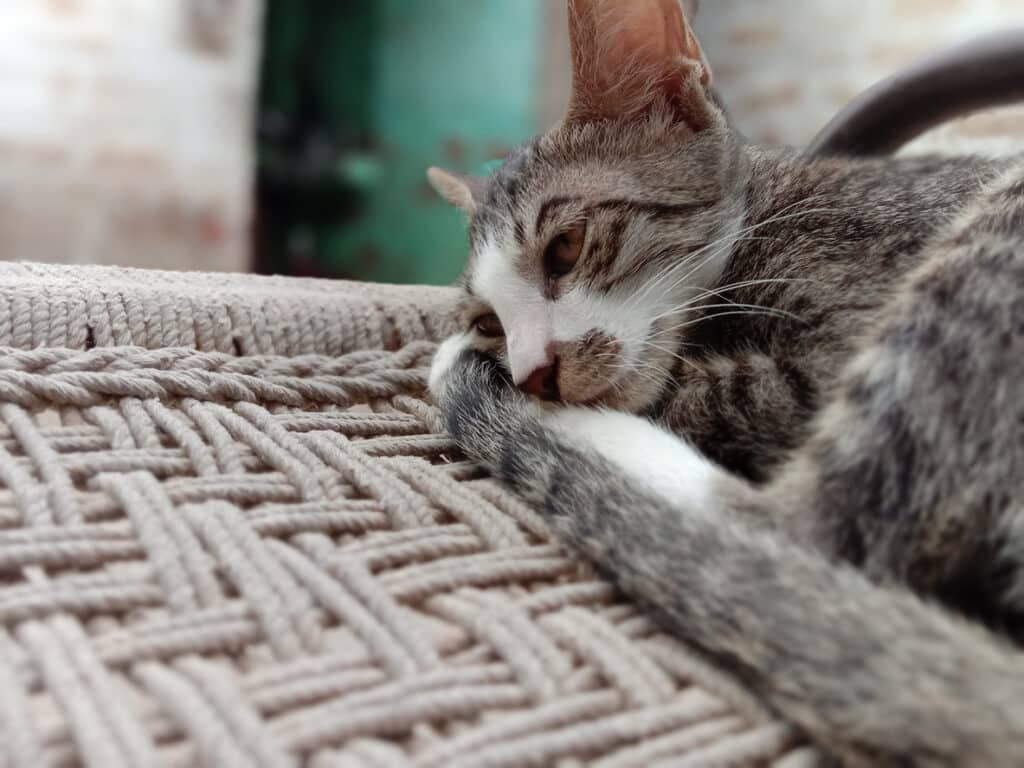 Benefits of sleeping on a charpai
1. Perfect support
Sleeping on a charpai is beneficial because it provides great support when compared with sleeping on a mattress or bed and more importantly, it can be adjusted to your comfort level of firmness by adding more blankets under your body.
2. Natural cooling
A charpai offers natural cooling for your body as you are ventilated from below rather than lying on a hot, stuffy mattress. A cooler body temperature at night is one of the best ways of promoting sleep quality.
3. Comfort
Sleeping on a charpai is extremely comfortable because it provides a firm but not 'hard' level of support whilst also keeping you cool. This gives a lovely sleeping surface to lie on.
4. Reduces lower back pain
Another benefit of sleeping on a charpai is that it's beneficial for people with lower back pain. This is because the firmness of the ropes can relieve pressure from your lower back and help you relax in comfort.
5. Increased energy
As most people know, a great night's sleep brings increased energy and boosted mood throughout the day.
6. Helps overcome insomnia
Sleeping on a charpai can help you overcome insomnia by aiding natural cooling through the night (stopping you from waking up so often). This in turn helps you feel refreshed the next day after a good night's rest.
7. Storage space
A charpai provides great storage space as the ropes can be tied together to store pillows and blankets underneath during summer nights when the bed is not in use.
8. Multipurpose
As a piece of furniture, a charpai offers many benefits including being multipurpose by providing seating as well as a sleeping space.
9. Eco-friendly
A charpai is eco-friendly because it's made out of natural materials instead of plastic or metal. A wooden frame with natural fibre rope is the perfect eco-conscious bed.
Best ways to use a charpai
1. Sleeping
The most obvious use of a charpai is for sleeping, and as discussed above a charpai makes the perfect bed for a lot of people. This is particularly the case if you live in a warm environment where ventilation around your body at night is a major plus in keeping you cool.
2. Add a cushion to make a comfortable sofa or day bed
An additional benefit of sleeping on a charpai is that it can be used with a cushion to make a great bed / sofa combo. If you place the charpai next to a wall, then placing a cushion or pillow at one end will allow you to sit comfortably while having dinner or watching TV.
3. Can add a low table for dining
If you add another small wooden plank, you can increase the height of one end and add a low table for dining.
4. Add a canopy
A charpai can be used with a canopy to give it an elegant look and feel. It will enhance the decor of your bedroom or guest room especially when placed in front of a large window. The light and airy feel created by this combination is perfect for a simple bedroom.
5. The sun lounger
The foot end of the charpai can be raised to create what looks like a sun lounger, but with seating room. You can even add an extra mattress or pillow on top of the rope base if you are likely to spend more time resting there during your leisure hours.
Why should you sleep on a charpai?
If you're still not convinced why you should sleep on a charpai, then let me tell you that it's the best way to enjoy all the benefits mentioned above. If you're thinking of getting rid of your traditional bed and mattress set up, and taking its place with a charpai, rest assured because there's no need to invest in an expensive mattress when you can get all these benefits and more for a small fraction of your current cost.
Is sleeping on a charpai comfortable?
Sleeping on a charpai is super comfortable as it provides a firm but forgiving surface that needs no extra mattress. The ropes contour to your own body shape slightly, to alleviate any pressure points that really firm surfaces can create.
Because the air circulating under the charpai bed keeps you cooler than other bed types, your lower body temperature will also help you feel comfortable overnight.
If you are thinking of trying a different form of bed, such as a charpai, you may also like our post on how to sleep in a hammock.
Conclusion: Benefits of sleeping on a charpai
Sleeping on a charpai is beneficial because not only does it provide a supportive and cool sleeping surface but it also provides a relaxing sleep!